The 4 Phase Process to Effectively Sell Your Home!
Order Our Vancouver BC Flat Fee MLS® Listing "Power Package"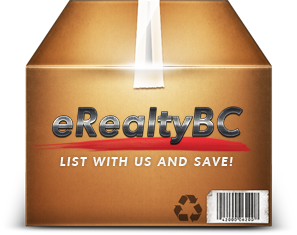 At a price of just $499 upfront and then an administrative brockerage fee of $995 when your property sells, this package is a true cost-savings approach to getting your house, condo, land or commercial property valuable marketing exposure and increasing your chances of selling quickly and for a great price.
The administrative fee covers what we consider to be the most valuable and important part of our service - our personal guidance and advisement on both the offers you receive as well as the sales transaction process. We'll provide valuable services including negotiation strategy, contract review and closing support, which is paramount in selling real-estate.
This service will ensure you have a stress-free, smooth and successful deal closing process while saving money!
Looking for additional Real Estate support and service?
In addition to offering the Vancouver BC Flat Fee MLS® Listing Power Package, we also offer a discounted commission option with full service and a commission refund to buyers up to 50%.
These services are ideal for home sellers who want experienced, personalized service and advice without having to pay a traditional high commission and who want to receive substantial cash back when buying a home ... To learn more about these services, please visit :
Create Your MLS® Listing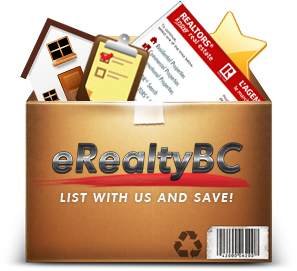 Once you order our BC Flat Fee MLS® Listing Power Package, you will be redirected to our SUPPORT page where you will be instructed to complete our Listing Property Details Form to confirm your listing details.
After we have confirmed your listing details, we'll email you the MLS® Listing Package. Simply complete the package and return it to us by fax or email.
When we receive your completed MLS® Listing Package, we'll review it and submit it the same day to a local Real Estate Board for processing (except for Saturdays, Sundays and holidays). It normally takes 24 to 36 hours for your listing to become active on MLS® System agent portals paragon.mlslink.ca / interfacexpress.com and 36 to 48 hours for your listing to become active on public MLS® System gateways Realtor.ca / MLS.ca and Realtylink.org (Realtors® see listings one day before they hit the public sites).
That means orders placed on Monday could easily be live by Wednesday on public websites, for example.
Please note: orders placed later in the week may not be live until the beginning of the following week due to the weekend.
As an added bonus, when your order is confirmed you'll receive a complimentary market evaluation of your home! We will email you with details usually the very same business day that you place your order.
Order Now
Get National Exposure!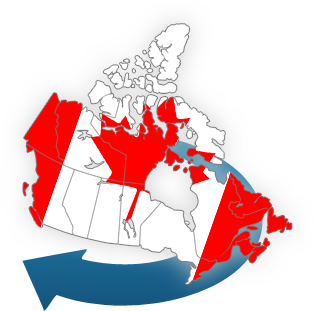 Your Property Listing will automatically be sent out to all the major Canadian Real Estate information portals and top local realty websites, including Realtor.ca / MLS.ca, Realtylink.org, MLSlink.MLXchange.com, BCMLS.net, VancouverJustListed.ca, TRGrealty.ca and many more.
Also, your listing will be automatically picked up by all local agencies and agents who have the listings feed from MLS® System on their website - which means your home will be visible on thousands of additional sites nationwide.
With all of this exposure, all you'll have to do is sit back and wait for the serious buyers to contact you and make an offer!
In addition, please remember, just because we are a flat fee realty service, we don't cut corners when it comes to marketing your property. We will passionately work to ensure your listing not only receives the exposure it deserves but that it sells as fast as possible and at the best possible price and terms!
To help accomplish this goal, we'll use our knowledge and experience along with the very latest technology and powerful, targeted online marketing programs to attract qualified buyers for your home.
In addition to your Property Listing, your home details will be sent to all our members who are in the market for what you are offering. Our qualified buyers with web-enabled smartphones can even access your listing right on their phones!
That's right, at Above and Beyond Real Estate Team we know life doesn't stop when you're searching for a new home, so we've made our listings fully accessible on web-enabled smartphones like the iPhone, Android phones, and even the new iPad!
Now, no matter what a buyer is doing or where they are, they can:
See full details of each individual listing, including photos, maps, and 360В° video tours
Automatically zero in on your location, and view all available listings near you. Plus, they can get full access to their eRealtyBC.com account from anywhere, letting them:
Email listings to a partner, family and friends
Enquire about a listing to get more information or arrange a personal showing
Flag any listings that catch their eye, so you can easily share and find them again.
search MLS® listings near you now from mobile device
Get the Support You Need to Successfully Sell Your House!
Our work doesn't stop when your home is listed on BC Real Estate Board's MLS® System. We will provide support and assistance all the way through closing. Here are just a few of the ways we'll help you.
We will quickly notify you in one of the following ways if a prospective buyer expresses interest in your home:
1

If a buyer fills out an online form, once he or she clicks submit an email will immediately be sent to you so that you can respond directly to the buyer

2

If a buyer calls our toll-free number we'll take their number and pass it on to you

3

Also, as real estate agents we have our own listing portal Paragon where Realtors® can see full listing details with commission offered to them and your contact info with telephone number so that they can call you directly.
In addition, we will be available to answer general questions, process listing changes, rout buyer leads and more during the entire sales process. By securing your Property Listing through Us you won't just be ensuring your house or condo receives national exposure to thousands of buyers, you'll also be ensuring that you don't have to go through the often stressful sales process alone.
We specialize in providing an unprecedented level of personalized, professional real estate service generally not seen with discounted real estate services.
For example, we'll stay actively involved from listing through closing during which time we'll be available to answer questions, make listing changes.
That's right, for additional fee we'll analyze each offer with you so you know how to respond and provide offer and sales transaction advice. Additional services we provide (just like a traditional Realtor) include: offer negotiation, counter offer advisement, drafting of sales contracts and offers of purchase for buyers not represented by an agent, placing of deposits in trust, delivering proper instructions to lawyers and more.